Iconic Beer. Iconic Beauty.
Here's a project that was particularly close to my heart, as I had the opportunity to collaborate with the uber-talented
ThirstCraft
, on branding for the award-winning
Loch Lomond Brewery
.
Having lived most of my life on the banks of Loch Lomond this was a particularly appealing project, as it involved capturing the iconic beauty of somewhere i'm very familiar. Actually, in some cases too familiar, I once took a trip to the hospital after falling off Luss pier, which features on Bonnie & Blonde!
Collaborating with talented people is always great and I particularly loved seeing the subtle animation the Thirstcraft team brought to my illustrations. Check out the project, I'd love to hear what you think.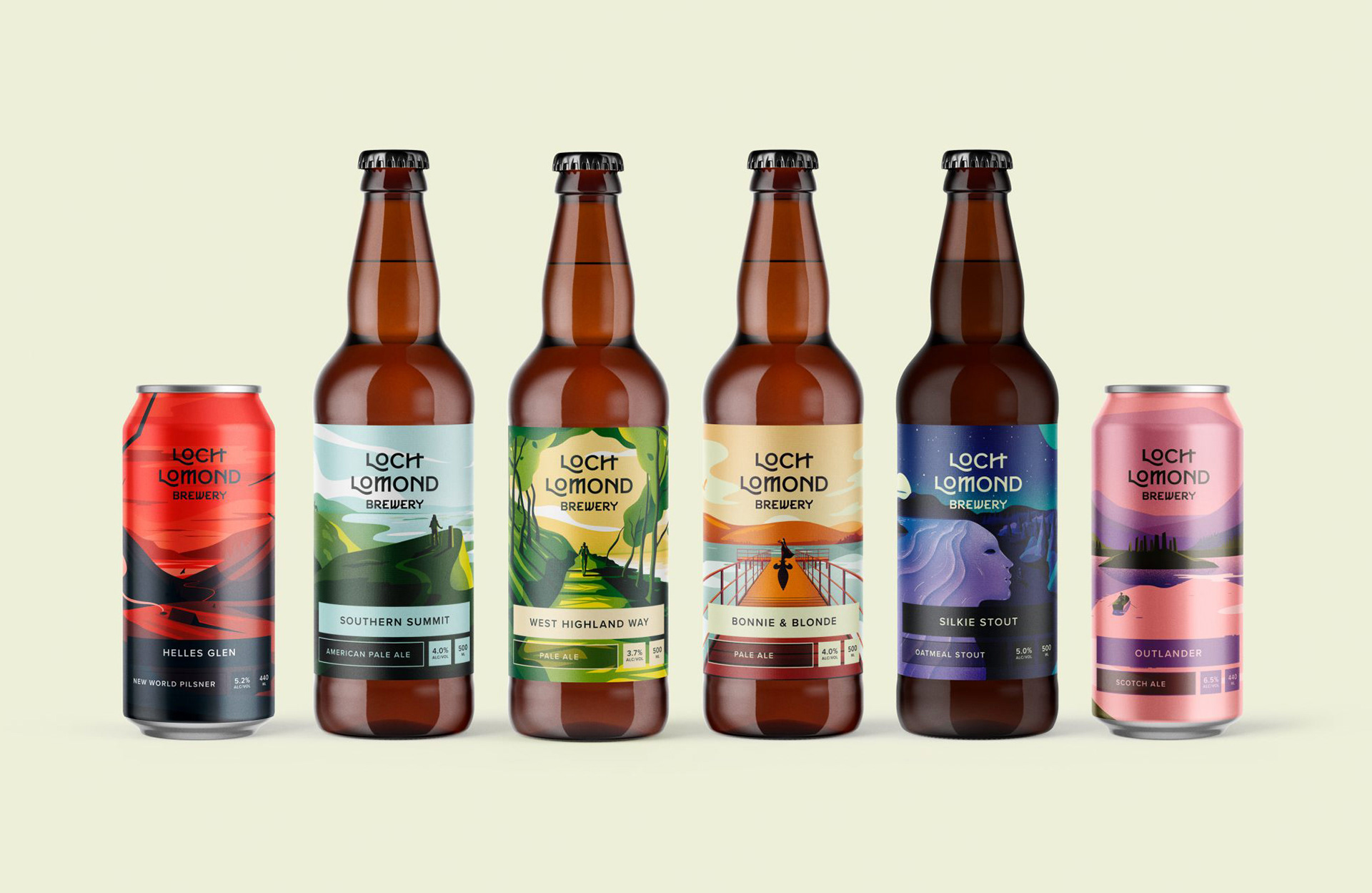 In addition to simply illustrating stunning scenes from the shoreline Thirst wanted to take drinkers on a journey of discovery through the Loch. To highlight the passing of time on this adventure the light source gradually changes from morning to night throughout the range.